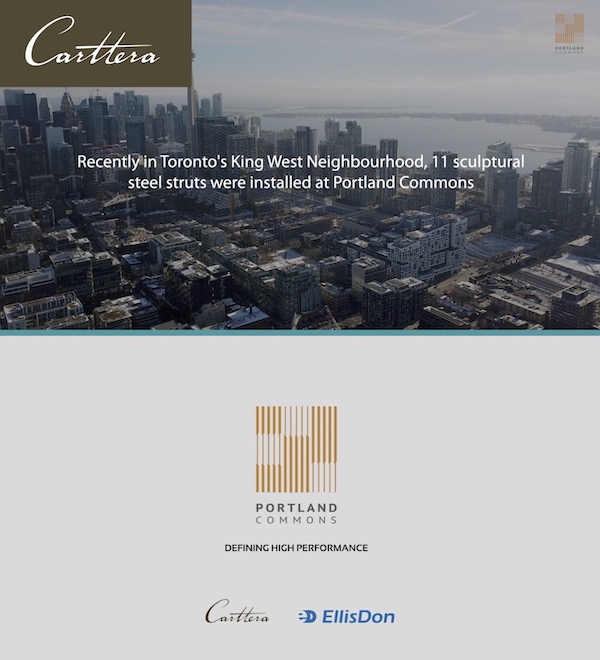 Check out our remarkable video demonstrating the meticulous design and construction precision for the strut installations at Portland Commons. Truly defining High Performance! CLICK HERE
At Portland Commons, another significant milestone was accomplished with the installation of 11 steel struts, each weighing more than 450,000 pounds and spanning six storeys high over the project's Mews and Courtyard.
These structural struts play a vital role in supporting a 13-meter overhang of Portland Commons' upper levels by expanding the building's footprint. Furthermore, they allow natural light into the community pedestrian areas connecting the building to the lively King West neighbourhood. It is undeniable these struts will become an iconic architectural element of this genuinely innovative office development.
The success and collaboration exhibited in this flawless execution are a testament to the incredibly talented Portland Commons Team. Thank you once again! Sweeny &Co Architects Inc. | EllisDon | RJC Engineers | Lorvin Steel | Structform International Limited | Cavendish (cavendishmanagement.ca) | MGM Consulting Inc.
#CRE #OfficeDevelopment #Toronto #Innovation #HighPerformance #Collaboration #Creativity