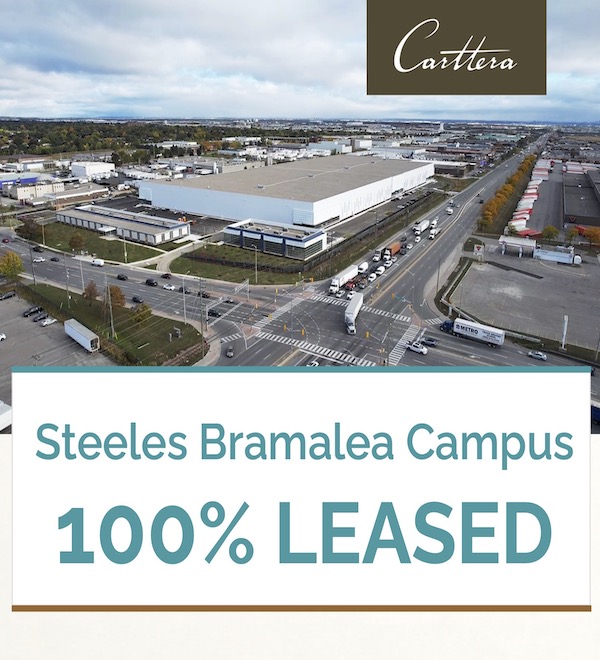 Carttera is pleased to announce that Steeles Bramalea Campus (SBC) is 100% leased!
SBC is a newly constructed 404,000 SF, flagship industrial and single-story office development located at 11, 15 and 17 Bramalea Road in the City of Brampton, Ontario. SBC is a master planned campus comprising 3 buildings, targeting LEED Silver. The 373,000-SF industrial building is complemented by two single-story office buildings (21,000 SF & 10,000 SF).
SBC started with a vision to reimagine and redevelop a 20-acre industrial site improved with an 18' clear, obsolete, legacy warehouse. The site has been transformed into a world-class, modern, sustainable logistics and single-story office campus. SBC is now home to a global 3PL company, a leading private vocational college, and an award-winning distributor of forest products.
Thanks to the entire SBC team for this remarkable achievement!
CBRE Canada | Cavalieri & Associates | Glenn Piotrowski Architect Ltd. | Rochon Building Corporation | Limen | City of Brampton Economic Development Office
#CRE #Brampton #Office #industrial #development #DealDone #LEEDSilver
Weston Forest | DP World | Career College Group