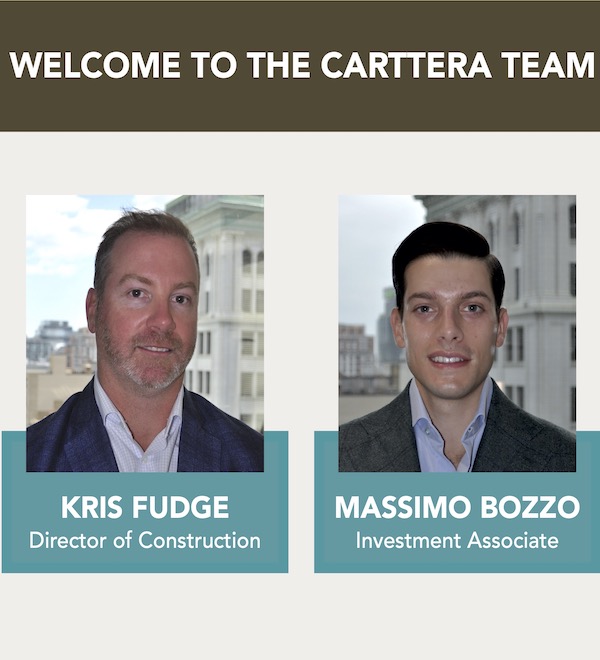 Carttera continues to grow and is pleased to welcome Kris Fudge, Director of Construction and Massimo Bozzo, Investment Associate to the Carttera Team!
 
Kris Fudge will be the construction lead on several development projects while collaborating with internal and external team members on the execution of our ongoing projects. Kris comes to Carttera with extensive relevant construction experience from a variety of industry sectors.
 
Massimo Bozzo is responsible for working with the investment and development team on our current projects and new acquisitions. Massimo brings several years of institutional experience as an Investment and Development Associate.