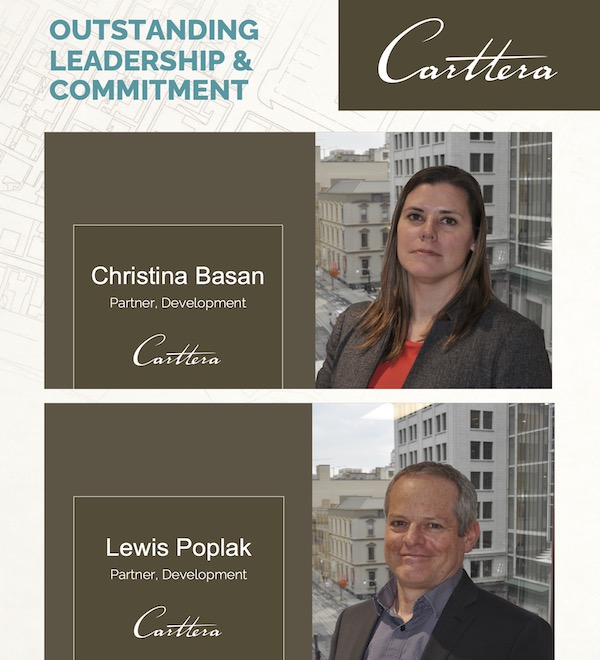 Jim Tadeson & Dean Cutting are very pleased to announce the admission of Christina Basan & Lewis Poplak as equity Partners of Carttera.
Christina has successfully delivered on a multitude of projects for Carttera over the past 10 years, and her leadership and dedication are exemplary. 
Lewis's knowledge, wealth of expertise and leadership have driven tremendous results for the Carttera team and our investors.
We welcome Christina & Lewis to Partnership in Carttera!